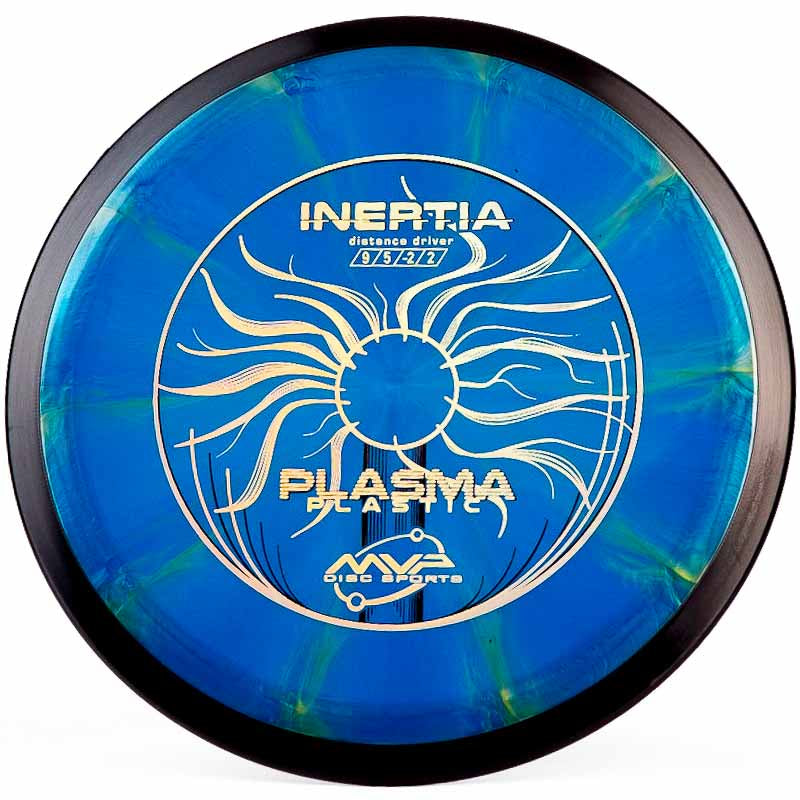 MVP Inertia (Plasma)
Original price
$18.99
-
Original price
$18.99
The MVP Inertia in Plasma plastic is a stable fairway driver that is straight flying, beginner friendly, and comes in awesome colors. If you haven't held MVP's Plasma plastic before; it is a premium, highly durable grade and has good grip as well. It is a relatively stable plastic and can withstand quite a beating before it starts to lose its stability.

This Plasma Inertia has a rim that is on the smaller side, so it fits naturally in the hand when gripping both backhand and forehand. I have thrown some of my farthest forehand drives with this disc, if you have the arm speed it will flip over nicely before slowly fading back and finishing on hyzer.
As with all stable discs, beginners will benefit from being able to learn different release angles and lines, since, when given enough speed, it will hold whatever line you put it on.
If you are looking for an adaptable driver that doesn't require a lot of experience to throw, I highly recommend the MVP Plasma Inertia.
MVP Inertia Flight Numbers
Speed: 9
Glide: 5
Turn: -2
Fade: 2
Plasma Inertia Dimensions
Diameter: 21.1 cm
Height: 1.4 cm
Rim Depth: 1.2 cm
Rim Thickness: 2.0 cm
Plastic: Plasma
Stability: Stable
Skill Level: Beginner
Disc Type: Distance Driver