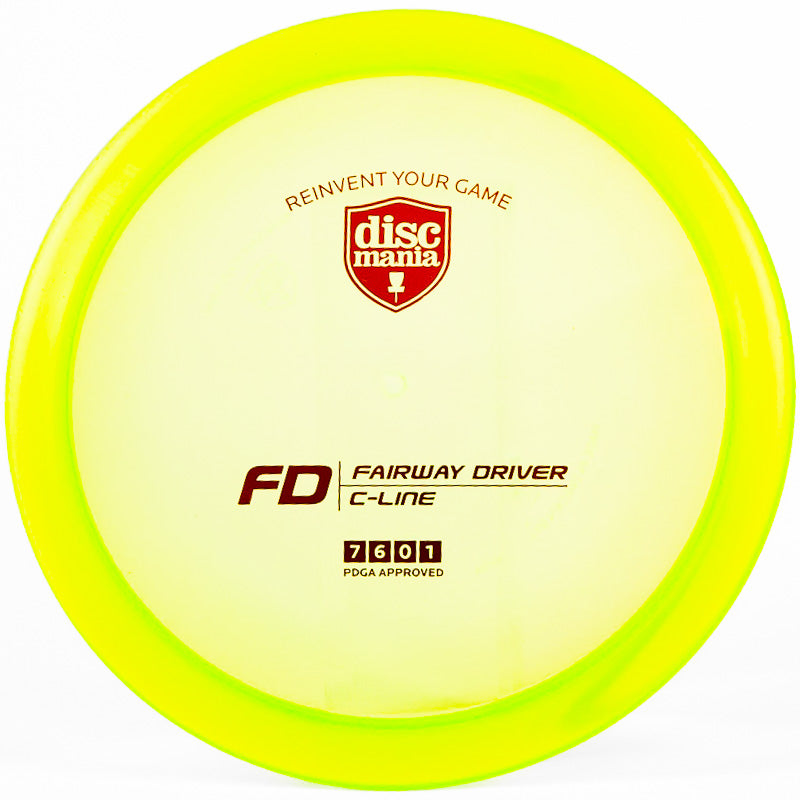 Discmania FD - C Line
Original price
$20.99
-
Original price
$20.99
This Discmania FD in C Line is a stable disc golf fairway driver that is part of their Originals line of discs. Discmania's C-Line is now made with an ultra premium translucent Italian blend plastic that is incredibly durable without sacrificing grip-ability. 
The FD is an awesome driver for beginners. It has enough stability to bite off a small amount of wind with a slight fade at the end of its flight. With the high glide rating of 6 if you throw this driver with a little anhyzer it will softly turn before fading, creating a beautiful S-shaped shot. The C Line FD is a great first driver for brand new players and advanced players will be able to hyzer flip this disc to distance driver lengths. 
Another great feature of the Discmania FD is the rim size. It has an average to slightly small rim for a fairway driver which makes it insanely easy to grip for both forehand and backhand grips. I couldn't recommend this disc any more for players of all skill levels. If you are in the market for one of the most versatile, user-friendly stable fairway drivers then pick up a Discmania CLine FD while we have them in stock!
Discmania FD Flight Numbers
Speed: 7
Glide: 6
Turn: 0
Fade: 1
Discmania C Line FD Dimensions
Diameter: 21.2 cm
Height: 1.4 cm
Rim Depth: 1.1 cm
Rim Thickness: 1.7 cm
Plastic: C-Line
Stability: Stable
Skill Level: Beginner
Disc Type: Fairway Driver