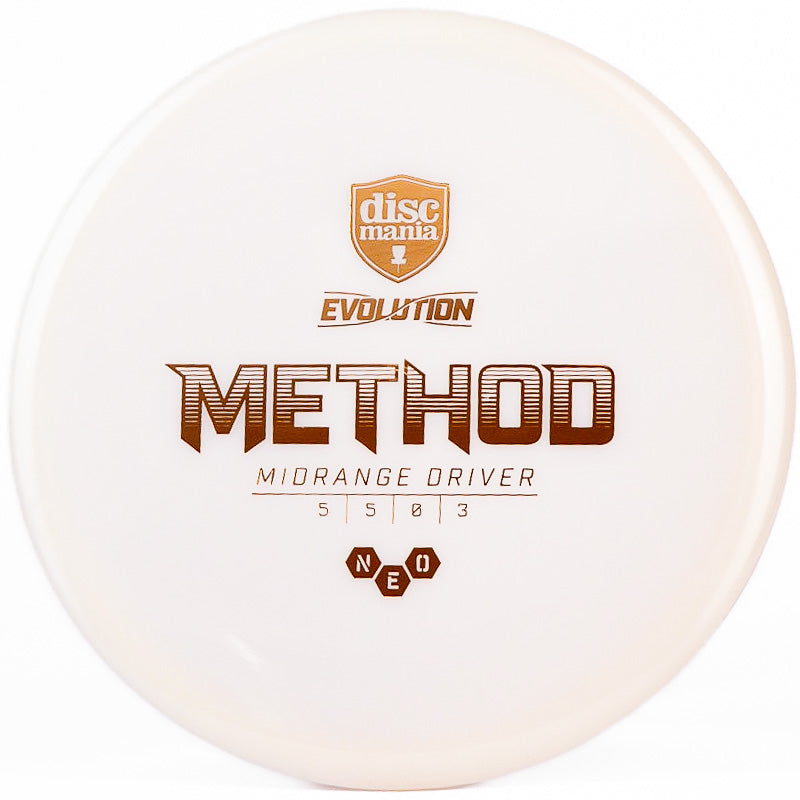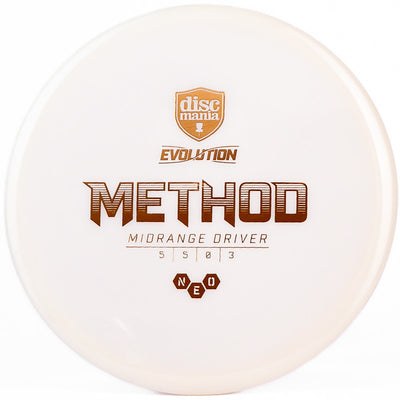 Discmania Method (Neo)
Original price
$19.99
-
Original price
$19.99
Discmania Neo Method Flight Numbers
Speed: 5
Glide: 5
Turn: 0
Fade: 3
Skill Level: Intermediate to Advanced
Disc Type: Midrange
Stability: Overstable
Plastic: Neo
Shot Types: Power Forehand, Power Backhand, Shaping shots, Flat to Fade flights
Dimensions
Diameter: 21.7 cm
Height: 1.9 c,
Rim Depth: 1.4 cm
Rim Thickness: 1.3 cm
Discmania Method Review

Discover the Discmania Neo Method, a semi-translucent midrange disc that delivers unmatched durability and stability on the course. Engineered for both pro level forehand and backhand power plays, the Neo Method truly shines in its exceptional glide capabilities, allowing for impressive distances without sacrificing high-speed stability.

Designed to handle immense torque without turning over, this disc maintains a flat to fade flight trajectory perfect for shaping your shots down the fairway. The Method's big bead ensures a natural grip and smooth release, making it a great choice for those seeking a more stable option similar to an MD4.

Experience the premium plastic quality of the Discmania Neo Method, and elevate your game with this versatile and rigid midrange disc that offers both exceptional grip and aesthetics.