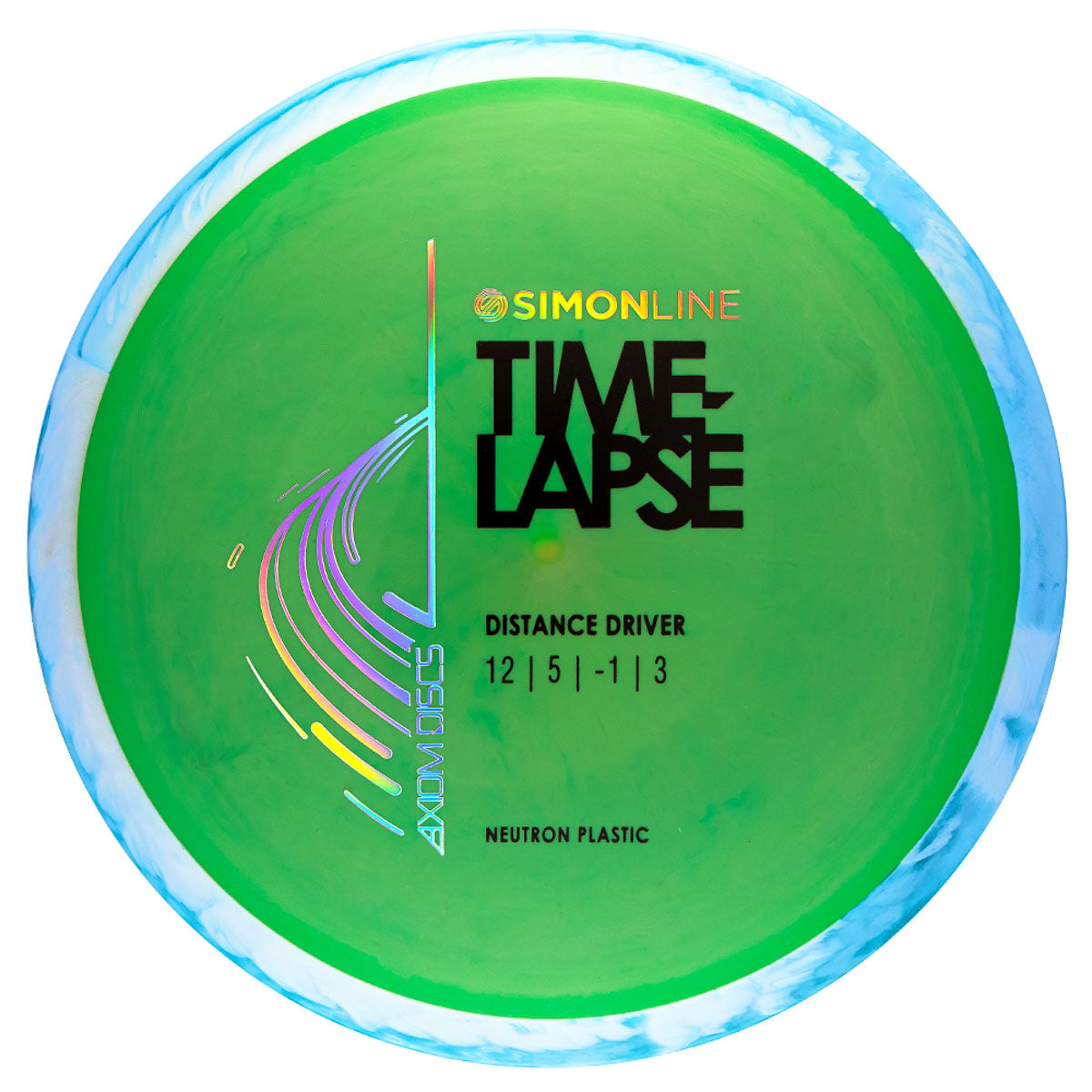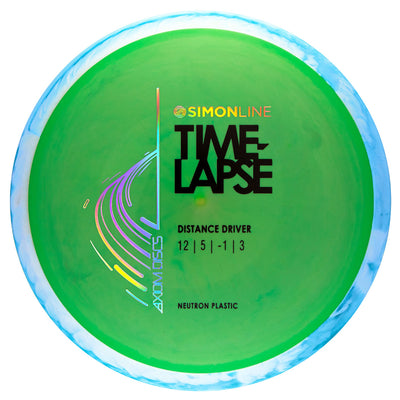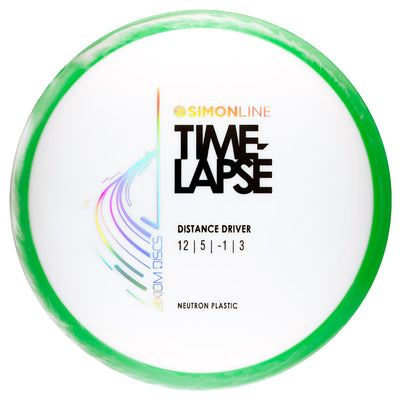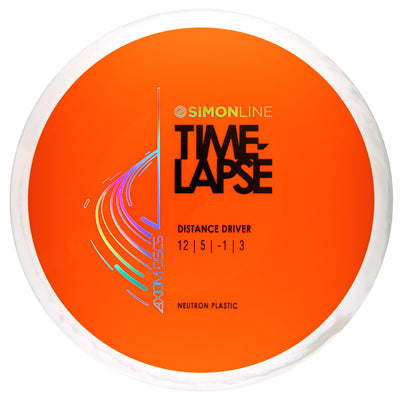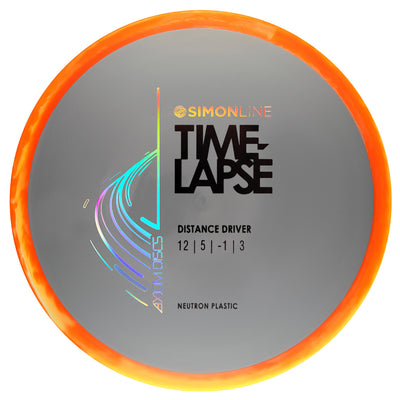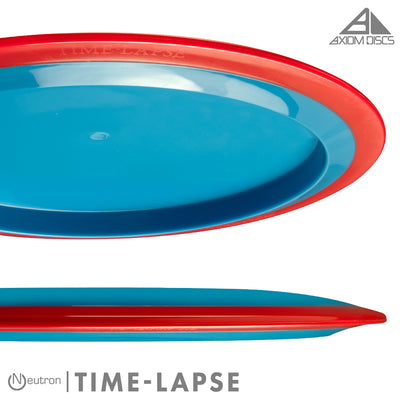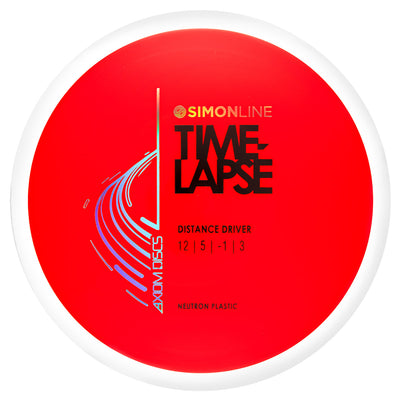 Axiom Neutron Simon Lizotte Time Lapse - Pre Order
Original price
$17.99
-
Original price
$17.99
PRE-ORDER Now Available for the Axiom Time Lapse (Simon Lizotte Line)!
*PLEASE NOTE: All items in your order will be shipped on Black Friday, November 24th*. Your Time Lapse disc will be included in this shipment. If you wish to receive your other products sooner, kindly place a separate order for them. We greatly appreciate your patience and understanding.
Introducing the Axiom Neutron Time Lapse, the inaugural disc in Simon Lizotte's signature line and the very first 12-speed disc featuring GYRO® Overmold Technology. With its harmonious combination of glide, turn, and fade, this disc empowers you to achieve extraordinary flights that remain both foreseeable and manageable.
Whether you're a high-power player in search of a maximum distance crusher or a low-power player looking for a controlled distance driver, the Time Lapse delivers with its comfortable 22mm rim width and gentle dome, ensuring an exceptional feel for your backhand drives and added glide.
Designed by Simon himself, this disc embodies the pinnacle of what a 12-speed disc can offer!
Flight Numbers:
Speed: 12
Glide: 5
Turn: -1
Fade: 3
Beginner Friendly?: No
Disc Type: Distance Driver
Stability: Stable-Overstable
Plastic: Neutron
Shot Types: Distance Drives