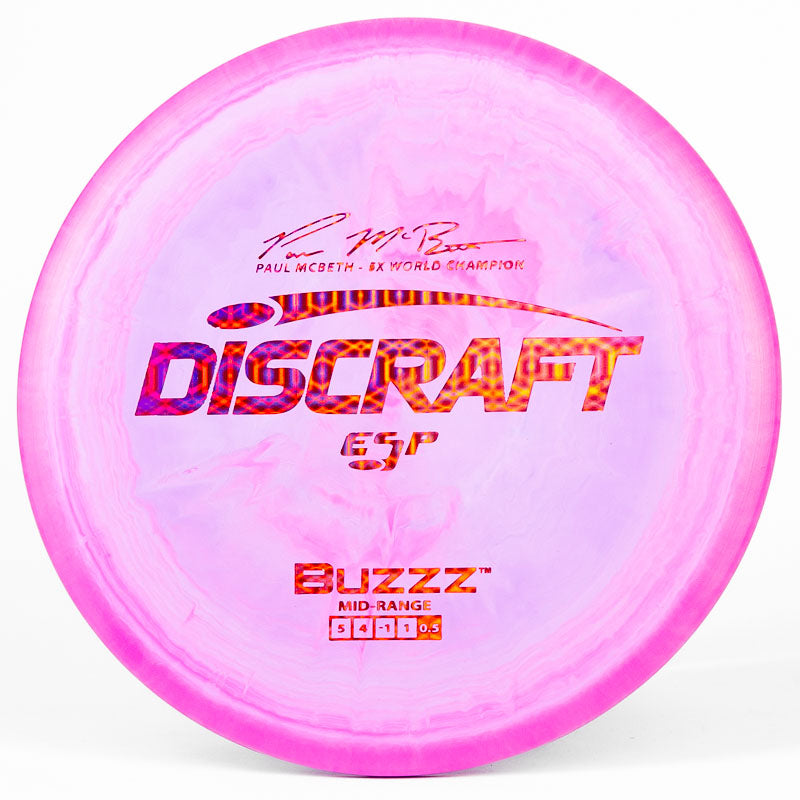 Discraft Buzzz (ESP)
Original price
$19.99
-
Original price
$19.99
The Discraft Buzzz (ESP) is probably the most popular midrange in disc golf history. The ESP Buzzz is a stable, straight-flying mid-range that is perfect for beginners. ESP is a long-lasting, highly durable premium plastic that keeps its stability while still having phenomenal grip.
It is very easy to get this disc to do what you want whether you are throwing an anhyzer line or dead straight drive through the woods. This stability makes it appealing to new players since it will allow them to learn various lines and throwing angles on a slower speed disc before attempting a distance driver.
The Discraft ESP Buzzz is a 10/10 in my book and I think you'll love it too.
ESP Buzzz Flight Numbers:
Speed: 5
Glide: 4
Turn: -1
Fade: 1