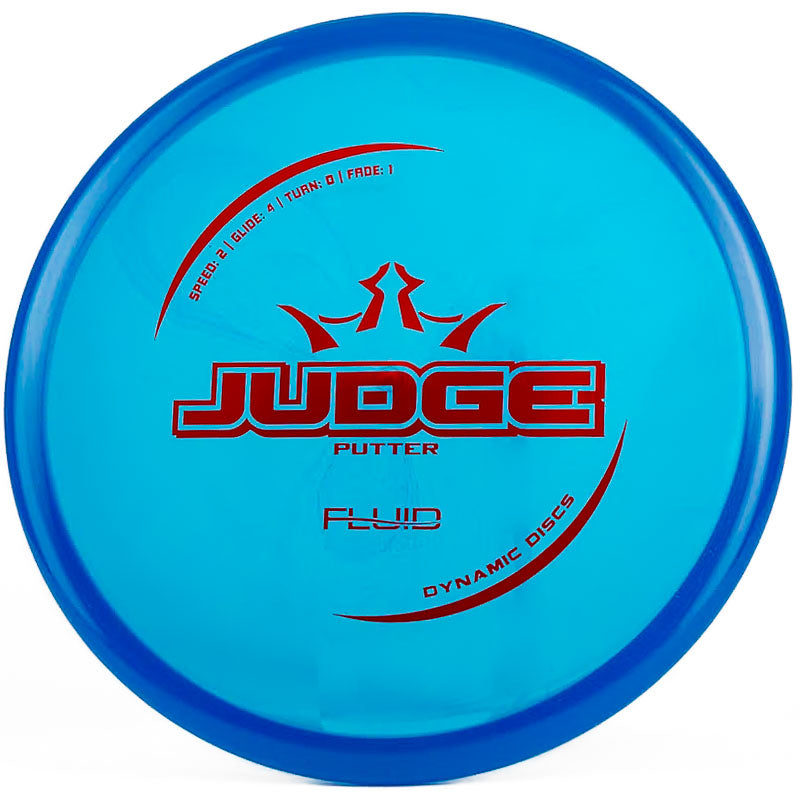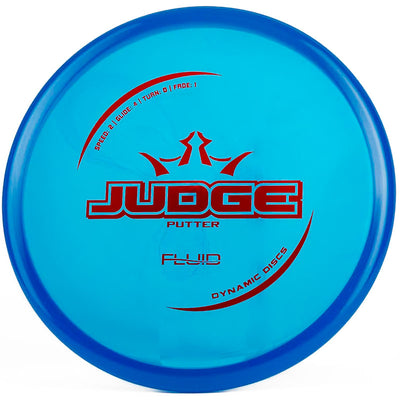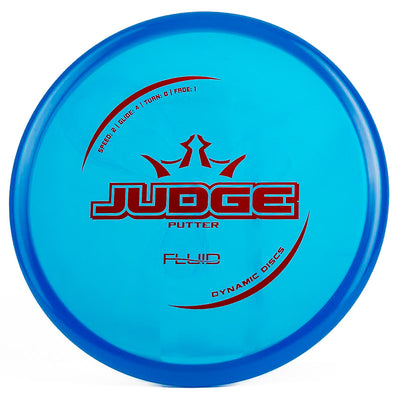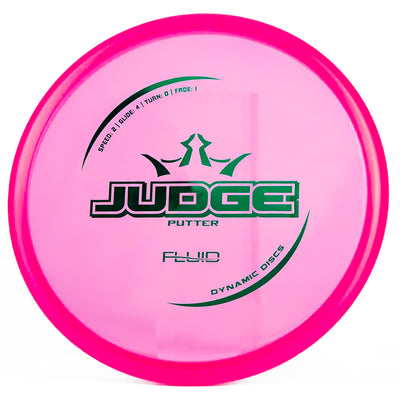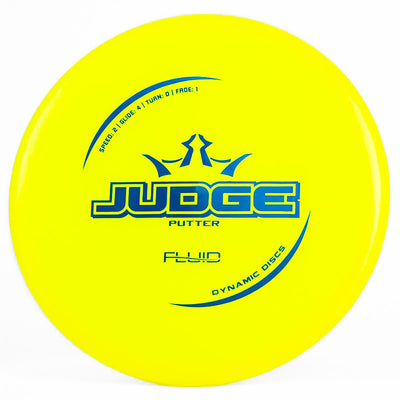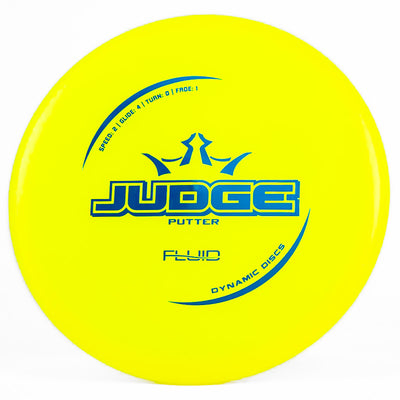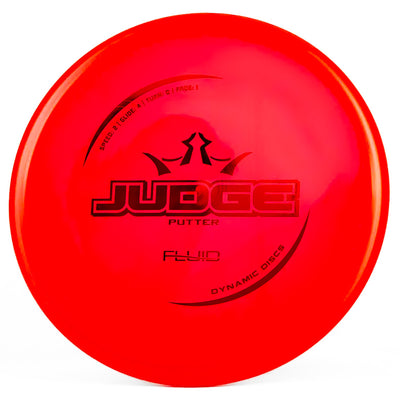 Dynamic Discs Fluid Judge
Original price
$19.99
-
Original price
$19.99
Flight Numbers
Speed: 2
Glide: 4
Turn: 0
Fade: 1
Skill Level: Any
Disc Type: Putt & Approach
Stability: Stable
Plastic: Fluid
Dimensions
Diameter: 21.2 cm
Height: 2.0 cm
Rim Depth: 1.5 cm
Rim Thickness: 1.1 cm
Review
 The Dynamic Discs Fluid Judge is a top-tier throwing putter that offers incredible predictability and accuracy. Named the 2013 Disc of the Year in the Player's Choice Awards the Judge is perfect for both driving and approach shots.
With a speed of 2 and a fade of 1, this disc flies straight, glides impressively, and finishes consistently. Available in 7 different plastics, it provides a choice of preferred feel.
Discover why the Fluid Judge has become such a popular disc and witness its unmatched performance on the course.