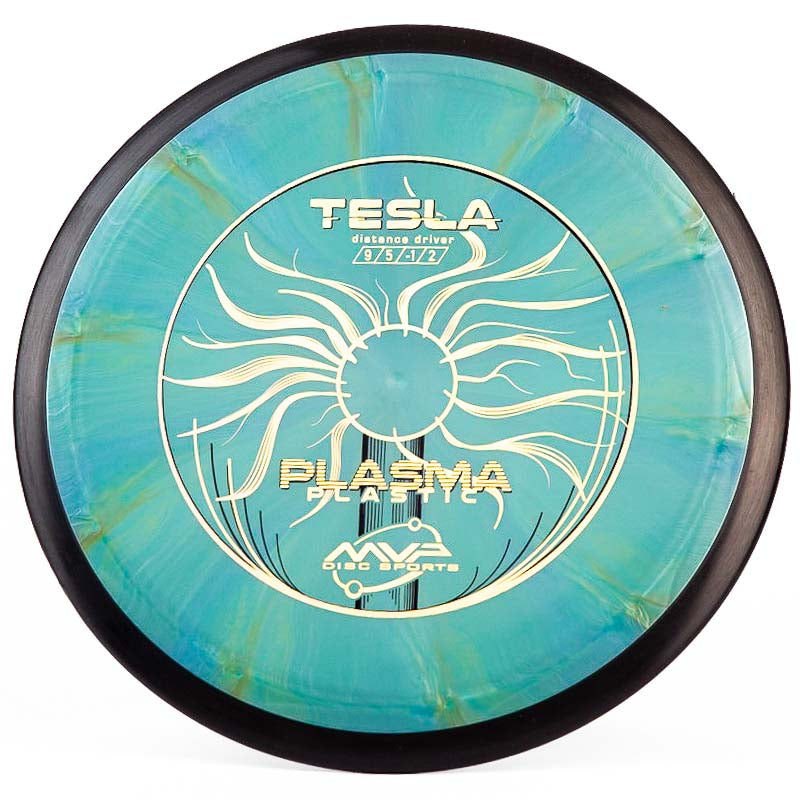 MVP Tesla (Plasma)
Original price
$18.99
-
Original price
$18.99
MVP Tesla Flight Numbers
Speed: 9
Glide: 5
Turn: -1
Fade: 2
Skill Level: Intermediate
Disc Type: Distance Driver
Stability: Overstable
Plastic: Plasma
Dimensions
Diameter: 21 cm
Height: 1.4 cm
Rim Depth: 1.2 cm
Rim Thickness: 2.0 cm
Plasma Tesla Review
The MVP Tesla Plasma is an overstable disc golf driver designed for powerful throwers and sidearm players. It has a small rim and grippy Plasma plastic that looks as good as it feels. The Plasma Tesla is more overstable than the flight numbers would suggest, so I would not recommend it for new players.
This driver has a sharp fading flight pattern and is great for shots in the wind and when you need a predictable finish. The Tesla in Plasma is best used for distances between 250-350 feet, with the potential to reach 400 feet if you are a power thrower. It is a superb overstable control driver that starts hyzering out pretty early when thrown straight. 
If you need an overstable utility disc that is perfect for forehand shots and predictably, the MVP Plasma Tesla is a great option.