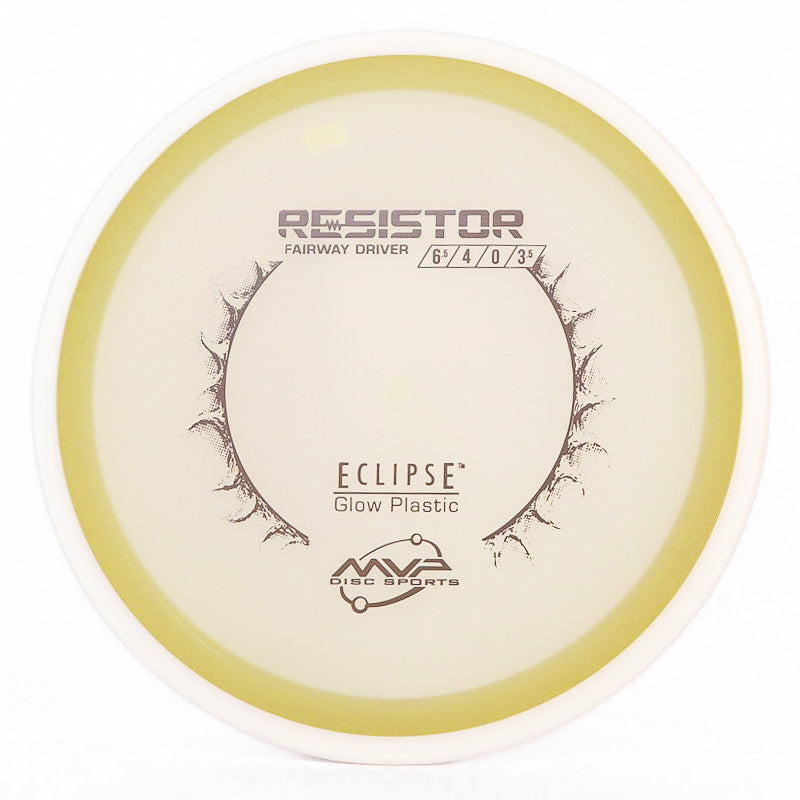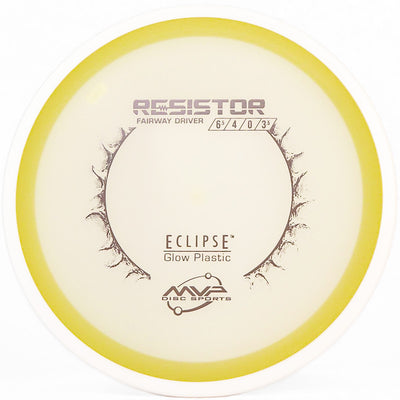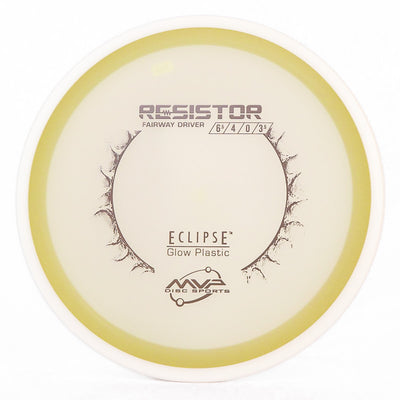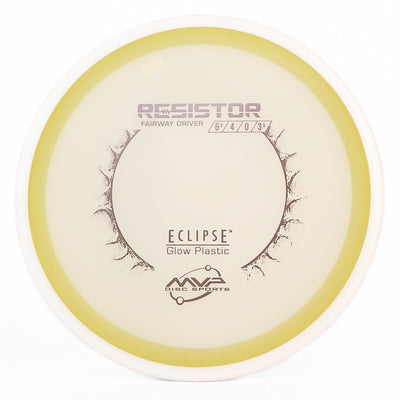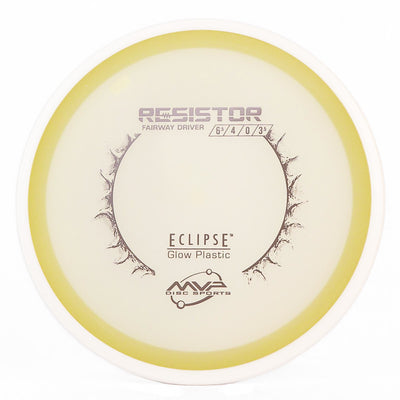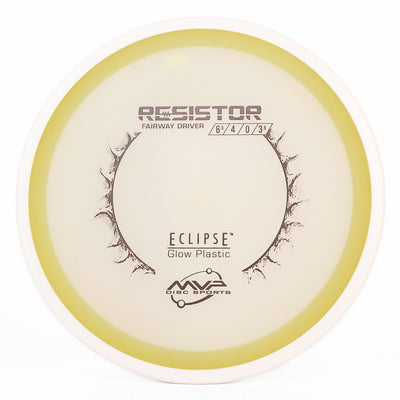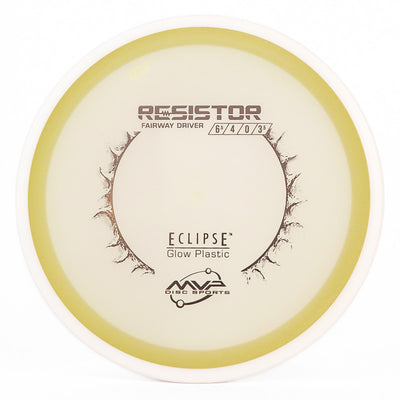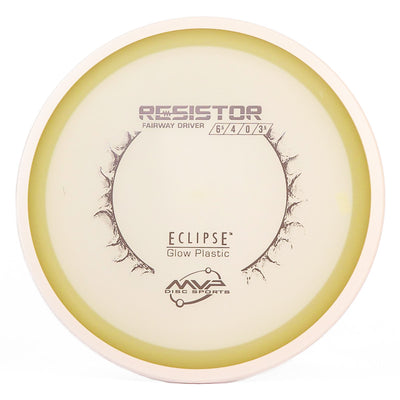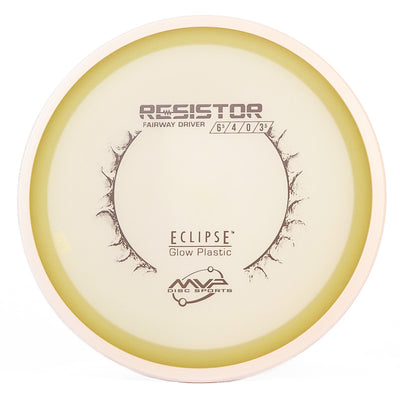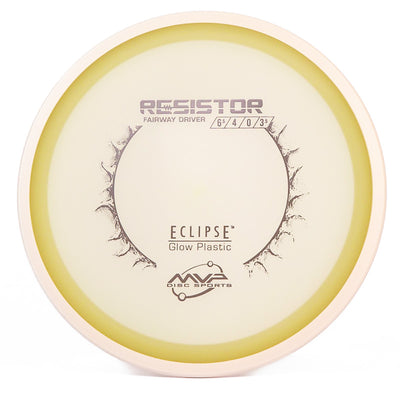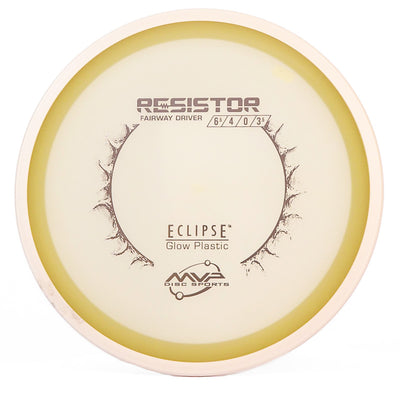 MVP Glow Resistor (Eclipse)
Original price
$19.99
-
Original price
$19.99
MVP Resistor Flight Numbers
Speed: 6.5
Glide: 4
Turn: 0
Fade: 3.5
Skill Level: Intermediate
Disc Type: Fairway Driver
Stability: Overstable
Plastic: Eclipse Glow
Dimensions
Diameter: 21.1 cm
Height: 1.5 cm
Rim Depth: 1.2 cm
Rim Thickness: 1.7 cm
MVP Glow Resistor Review
The MVP Glow Resistor is an overstable fairway driver that is made with Eclipse plastic, the brightest glowing plastic on the market. It is described as a "baby Firebird" and is slower than other overstable (OS) drivers, making it easier to handle for players with lower arm speeds (although I would not recommend it for beginners).
The Eclipse Resistor is designed to fly straight without turning, then quickly going into a hard forward penetrating fade. It is ideal for forced turnover shots, forehands, skip shots, and comes in handy as a utility disc for getting out of trouble on the course.
This disc is perfect for players who need a meathook with plenty of skip and an extreme amount of torque resistance. The Glow Resistor is wind-resistant and makes for great for thumbers and grenade throws.
If you need a super beefy fairway driver that glows in the dark; the MVP Eclipse Glow Resistor is just what you need!