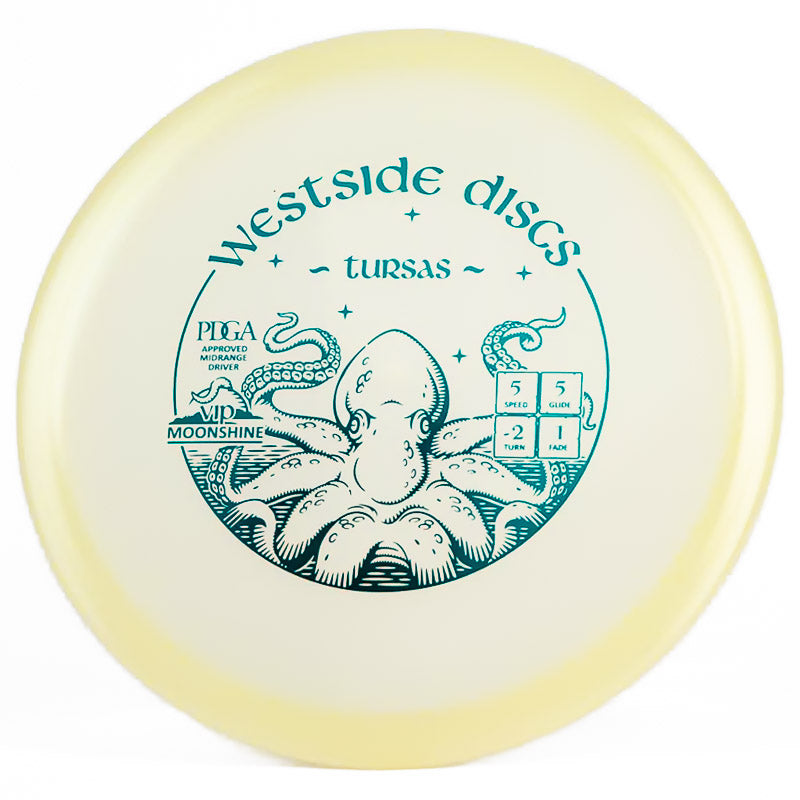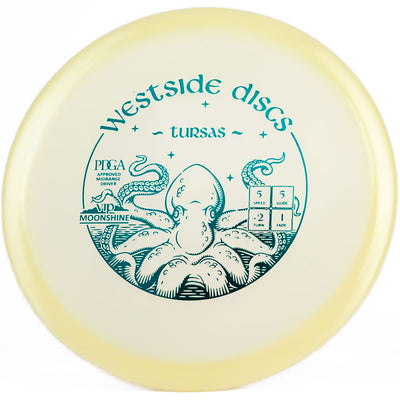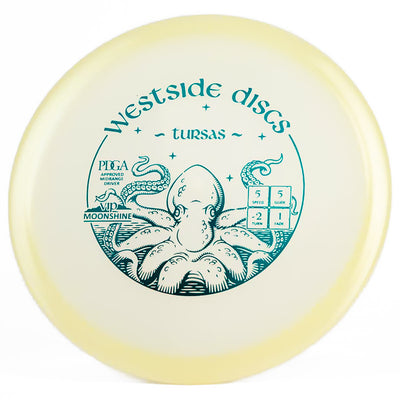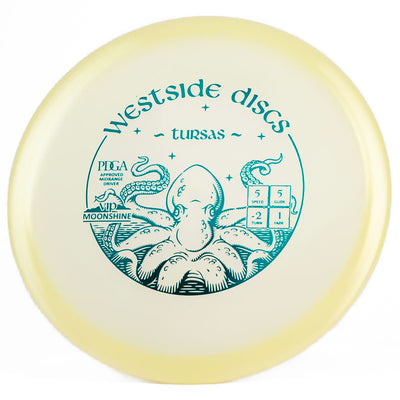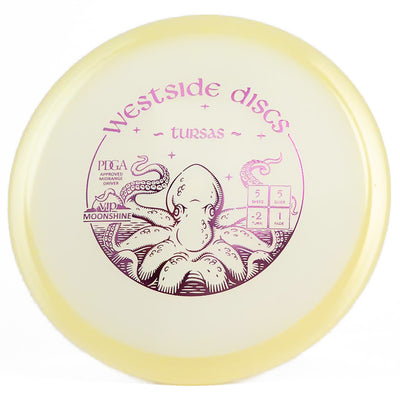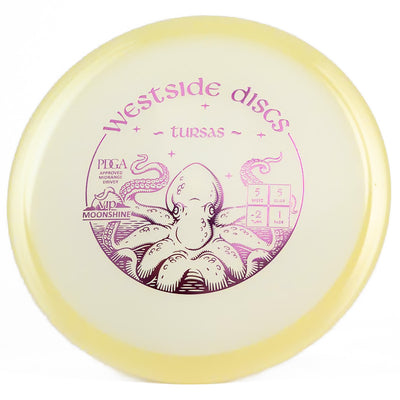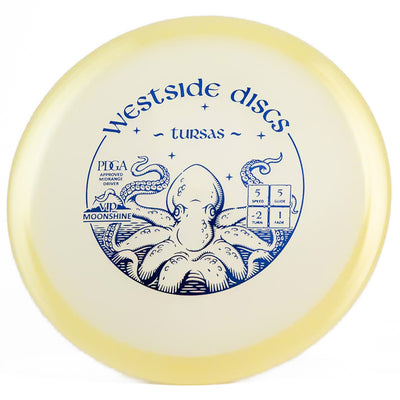 Westside Discs VIP Moonshine Glow Tursas
Original price
$22.99
-
Original price
$22.99
Flight Numbers
Speed: 5
Glide: 5
Turn: -2
Fade: 1
Skill Level: Any
Disc Type: Midrange
Stability: Understable
Plastic: VIP Moonshine Glow
Dimensions
Diameter: 21.7 cm
Height: 1.7 cm
Rim Depth: 1.3 cm
Rim Thickness: 1.4 cm
Review
The Westside Discs VIP Moonshine Glow Tursas is an essential midrange disc designed for maximum control.
Made with the newest VIP Moonshine glow in the dark plastic, it offers both durability and visibility during night rounds. Whether you're a professional player looking for a reliable hyzerflip midrange or a beginner learning to play, the Tursas is your go-to disc. Its shallow grip and straight gliding capabilities make it suitable for ladies, kids, and lower-speed arms.
Illuminate your disc golf experience with the VIP Moonshine Glow Tursas and take your game to new heights.