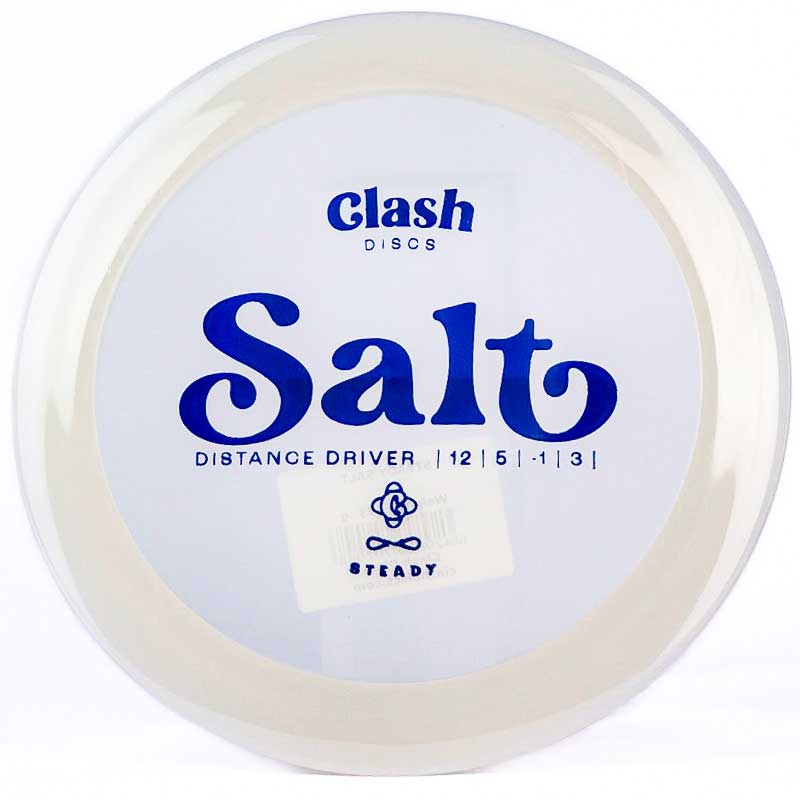 Clash Discs Salt (Steady)
Original price
$21.99
-
Original price
$21.99
Flight Numbers
Speed: 12
Glide: 5
Turn: -1
Fade: 3
Skill Level: Intermediate
Disc Type: Distance Driver
Stability: Overstable
Plastic: Steady
Dimensions
Diameter: 21.0 cm
Height: 1.7 cm
Rim Depth: 1.1 cm
Rim Thickness: 2.3 cm
Review
The Clash Discs Steady Salt is an overstable distance driver that's perfect for advanced players seeking maximum control and impressive distance.
Made from Clash's premium Steady plastic, this disc offers a flexible and grippy feel with exceptional durability. With flight numbers of 12/5/-1/3, the Salt provides excellent glide and a reliable fade. Its stability allows for a straight flight on a baby hyzer, reaching distances of 375-400 feet before finishing with a satisfying dunk.
If you're looking to replace your Destroyer and have the arm for it, the Steady Salt is highly recommended to elevate your disc golf game.