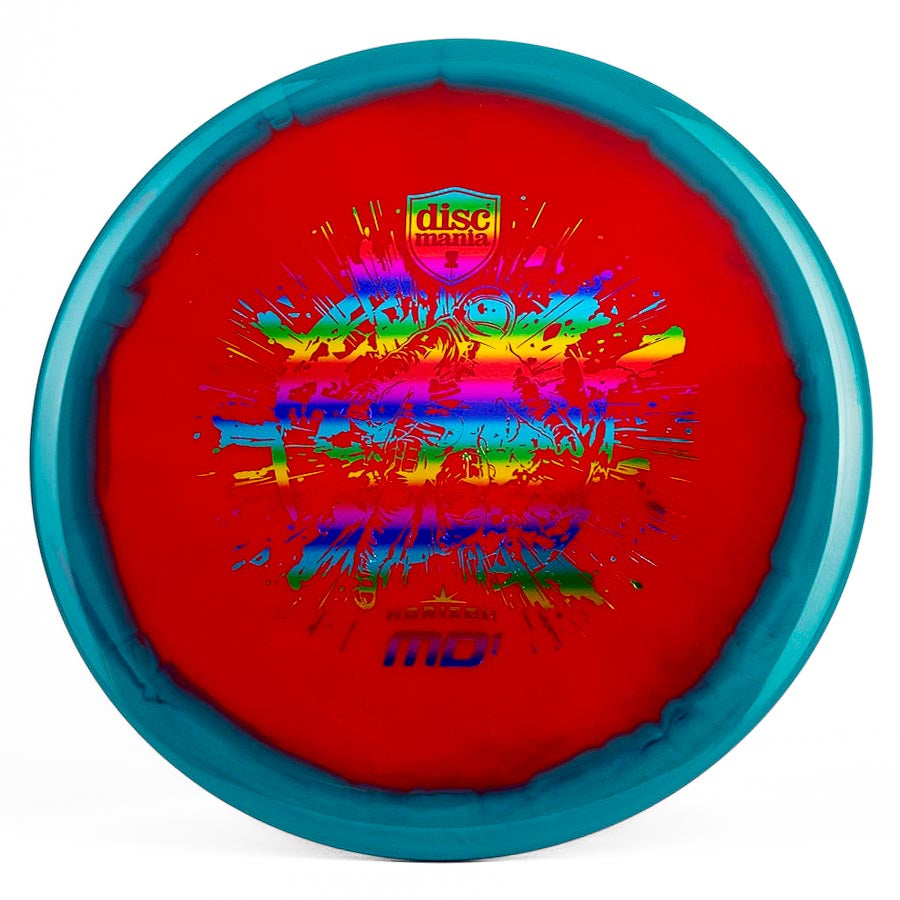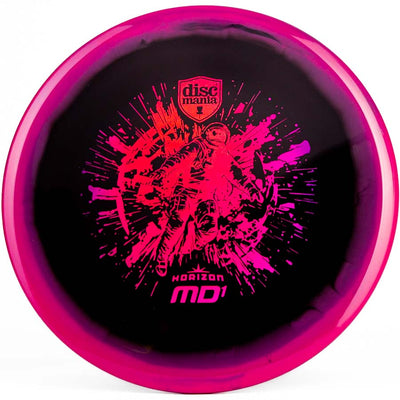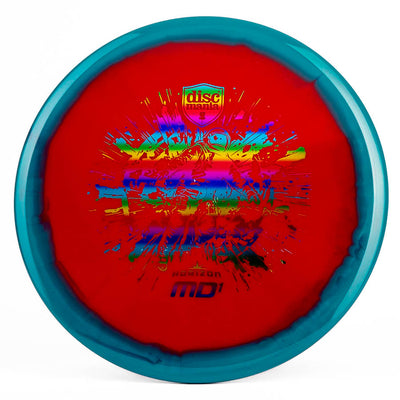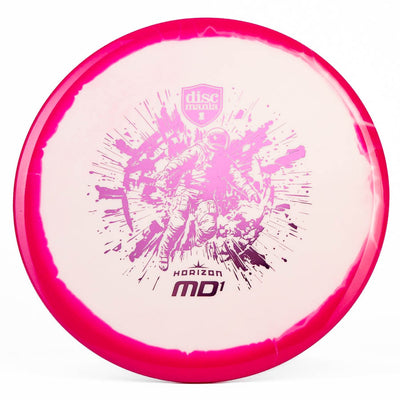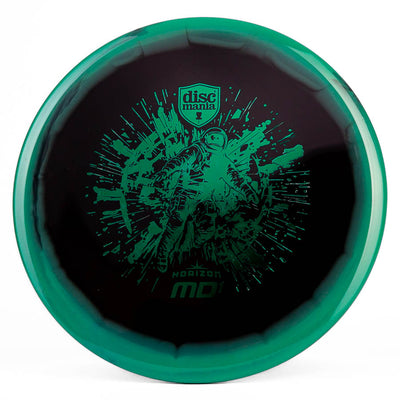 Discmania Horizon MD1
Original price
$24.99
-
Original price
$24.99
Limit 2.
Flight Numbers
Speed: 5
Glide: 6
Turn: 0
Fade: 0
Skill Level: All skill levels
Disc Type: Midrange
Stability: Stable
Plastic: Horizon S-Line
Dimensions
Diameter: 21.7 cm
Height: 2.1 cm
Rim Depth: 1.4 cm
Rim Thickness: 1.3 cm
Review
Introducing the Discmania Horizon MD1, the go-to midrange disc for all skill levels. This reinvented classic offers a straight flight path and magnificent glide, allowing you to shape any line with confidence. Its flat profile and beadless rim provide a comfortable and grippy feel.
Perfect for straight approach shots, anhyzers, hyzers, and short drives, the Discmania MD1 in the eye-popping and grippy Horizon S-Line plastic is a must-have to elevate your approach game.